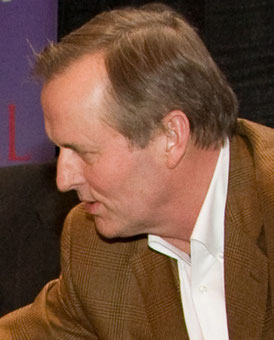 Domen av John Grisham
Beskrivning:
Titel: Domen    
Författare: John Grisham    
Förlag: Albert Bonniers Förlag    
översättning: Sam J Lundwall    
Utgivningsår: 2006    
Ämne: Thriller, politik, mord, humor, spänning    
ISBN: 91-7001-338-1    
Språk: Svenska    
Bindning: Pocket    
Format (mm): 179 x 110 x 22    
Sidantal: 384    
Vikt (gr): 200    
Beskrivning:
År 1970 går en av Mississippis mest färgstarka veckotidningar, The Ford County Times, i konkurs. Till mångas förvåning och förfäran tas den över av en tjugotreårig idealist, Willie Traynor, som nyligen hoppat av från college. Tidningens framtid ser fortsatt mörk ut - tills en ung mor blir brutalt våldtagen och mördad av en man från den i trakten ökända familjen Padgitt. Willie Traynor ägnar stort utrymme åt att skildra detta brott i all dess ohygglighet och driva en kampanj mot familjen Padgitt och dess kriminella aktiviteter - och hans tidning börjar blomstra. Inför ett fullsatt tingshus ställs mördaren, Danny Padgitt, inför rätta i Clinton, Mississippi. Rättegången får en uppseendeväckande och dramatisk avslutning då Padgitt hotar jurymedlemmarna med vedergällning om han blir fälld. Inga hotelser hjälper, han förklaras skyldig och döms till livstids fängelse. Men i 70-talets Mississippi betyder "livstid" inte alltid "livstid". Efter nio år blir Danny Padgitt villkorligt frigiven. Han återvänder till Ford County - och dödsdomen mot juryn börjar verkställas... 
"En av hans bästa. - The New York Times 
"Tillhör hans mest välskrivna och atmosfärrika romaner." USA Today
Om författare:
John Grisham, född 1955 i Jonesboro, Arkansas, är en amerikansk jurist och författare.
Grisham tog examen som jurist 1981 och var under tio år verksam som sådan i Southaven. Första boken, Juryn, kom ut i USA 1988 men det var med den andra, Firman, som succén var ett faktum. Sedan dess har namnet John Grisham varit synonymt med den juridiska thrillern och han har sålt fler än 235 miljoner böcker och översatts till ett trettiotal språk. Sju av böckerna har filmatiserats.
Boken kan beställas på följande URL: