Redan Död av Kathy Reichs
Beskrivning:
Montreal befinner sig i skräck. Gång efter gång finner man kvarlevorna av kvinnor som mördats och styckats. Tempe Brennan, frånskild rättsmedicinare med skinn på näsan, kopplas tidigt in på fallet och börjar snart misstänka att det är en enda galning som ligger bakom alla morden. Men eftersom ingen av hennes överlägsna manliga poliskolleger tar hennes teorier på allvar, tvingas hon ta saken i egna händer för att försöka bevisa att fallen hör ihop och för att stoppa mördaren innan han slår till ännu en gång. Nästa offer kan dessutom finnas i hennes egen omgivning...
Redan död var en av 1997 års mest uppmärksammade debutromaner i USA. Den har sålts till ett stort antal länder och klättrade snabbt upp till förstaplatsen på New York Times bestsellerlista.
Beskrivning:
Titel: Redan Död
Författare: Kathy Reichs
Förlag: MånPocket
översättning: Lennart Olofsson
Originalets titel: Dead
Utgivningsår: 1999
ISBN-10: 91-7643-563-6
ISBN-13/EAN: 9789176435632
Språk: Svenska
Bindning: Pocket
Format (mm): 180 x 110 x 32
Sidantal: 418
Vikt (gr): 300
Boken kan beställas på följande URL:
https://www.mezerah.com//app/module/webproduct/goto/m/m8be982ef0f0df78e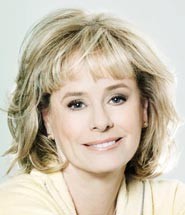 Om författare:
Kathy Reichs arbetar som rättsantropolog i både North Carolina och Quebec. Hon undervisar även i rättsantropologi vid The University of North Carolina och pendlar mellan Charlotte i North Carolina och Montreal i Kanada.