The Oxford Book of London by Paul Bailey
Description:
All great cities inspire great literature, but no other city has so consistently stimulated the literary imagination as London. Over the centuries writers, poets, historians, artists, and simple observers have chronicled the life and growth of the capital from its humble beginnings to the teeming metropolis it is today. In his sparkling anthology Paul Bailey has captured the essence of its allure for visitors and inhabitants from the Middle Ages to the present day with wit, humour, and pathos. Among the many contributors are those whose evocations of the city have forever fixed it in the popular mind: Charles Dickens's descriptions of fog-bound London streets, the bustle and hustle of the Victorian city; Ben Jonson's satires on London low-life; William Wordsworth rhapsodizing on the view from Westminster Bridge; George Bernard Shaw's archetypal cockney, Eliza Doolittle...Less well known but equally vivid are descriptions of the down-and-out and the aristocrat, of the museums, theatres, galleries and churches, the restaurants and pubs, the parks and institutions, the topography of London mapped out in unforgettable verse and prose. The great set pieces - Daniel Defoe's description of the Plague year, John Evelyn's and Samuel Pepys's daily records of the Great Fire - are among several other eye-witness accounts of coronations and funerals, unequalled in their immediacy. The bemusement of foreign visitors, the joys and horrors of London buses and the London Underground, the sprawl of the suburbs and the excitement of the City, all add to the dazzling panorama. There could be no better introduction, and no better tribute to this fascinating city than The Oxford Book of London.
Title: The Oxford Book of London
Subtitle: A celebration of one of the world's greatest cities
Author: Paul Bailey (Editor)
ISBN 10: 0-19-283244-1
ISBN 13: 978-0192832443
Language: English
Publisher: Oxford University Press
Genre/Subject: London, Literary collection, Social life and customs, Description and travel
Place of publication: London
Year Published: April 17, 1997
Binding: Paperback
Number of Pages: 377 pages
Dimensions: 195 x 130 x 27 mm (5.1 x 1.1 x 7.7 inches)
Shipping Weight: 400 g (12 ounces)
Contents:
Introduction  xiii
Part I: The Twelfth Century to the Eighteenth Century  1
Part II: The Nineteenth Century  7
Part III: The Twentieth Century  231
Acknowledgements  367
Index of Authors  373
General Index  375
Review:
`an excellent way to see London again through other's eyes ... There are fascinating tit-bits in this anthology' Nine to Five, 25 September 1995
`With its hundreds of descriptions of the same city, Bailey's book is comparably eye-opening. Londoners will all find extracts that have special meaning for them and their locality.' John Carey, Sunday Times
`rich and conspicuous cornucopia ... It is the beautiful phrase, and immaculate observation, the record of a singular event that provide the vignettes of past life and people worth recalling that makes his book so enjoyable.' Gerald Isaaman, Ham and High (Hampstead and Highgate Express)
`Paul Bailey, has compiled a varied picture of the high life and the low life of the capital.' Andy Darley, Kilburn Times
`Paul Bailey, has compiled a varied picture of the high life and the low life of the capital.' Andy Darley, Camden and St Pancras Chronicle
`Paul Bailey, has compiled a varied picture of the high life and the low life of the capital.' Andy Darley, Willesden and Brent Chronicle
`Paul Bailey, has compiled a varied picture of the high life and the low life of the capital.' Andy Darley, Wembley and Brent Times
`Paul Bailey, has compiled a varied picture of the high life and the low life of the capital.' Andy Darley, Paddington Times
`The Oxford Book of London is both a pleasure and a welcome contribution to the debate over London. It is a model for anthologies on other major cities.' Steven Spier, Architects Journal --This text refers to an out of print or unavailable edition of this title.
If you have any questions or need additional information, please feel free to contact Mezerah:
e-mail:  mezerah.eshop@gmail.com
Skaype ID:  mezerah.eshop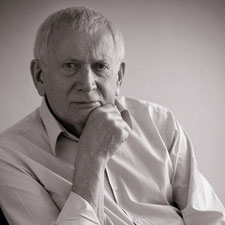 About the Editor:
Writer and broadcaster Paul Bailey was born on 16 February 1937.
He won a scholarship to the Central School of Speech and Drama in 1953 and worked as an actor between 1956 and 1964. He became a freelance writer in 1967.
He was appointed Literary Fellow at Newcastle and Durham Universities (1972-4), and was awarded a Bicentennial Fellowship in 1976, enabling him to travel to the USA, where he was Visiting Lecturer in English Literature at the North Dakota State University (1977-9). He was awarded the E.M. Forster Award in 1974 and in 1978 he won the George Orwell Prize for his essay 'The Limitations of Despair', first published in The Listener magazine. Paul Bailey's novels include At The Jerusalem (1967), which is set in an old people's home, and which won a Somerset Maugham Award and an Arts Council Writers' Award; Peter Smart's Confessions (1977) and Gabriel's Lament (1986), both shortlisted for the Booker Prize for Fiction; and Sugar Cane (1993), a sequel to Gabriel's Lament. Kitty and Virgil (1998) is the story of the relationship between an Englishwoman and an exiled Romanian poet. In his last novel, Uncle Rudolf (2002), the narrator looks back on his colourful life and his rescue as a young boy from a likely death in fascist Romania, by his uncle, a gifted lyric tenor and the novel's eponymous hero.
He has also written plays for radio and television: At Cousin Henry's was broadcast in 1964 and his adaptation of Joe Ackerley's We Think the World of You was televised in 1980. His non-fiction books include two volumes of memoir, entitled An Immaculate Mistake: Scenes from Childhood and Beyond (1990), and A Dog's Life (2003). Three Queer Lives: An Alternative Biography of Naomi Jacob, Fred Barnes and Arthur Marshall (2001), is a biography of three gay popular entertainers from the twentieth century. His latest books are Chapman's Odyssey (2011) and The Prince's Boy (2014).
Read more on Paul Bailey on:
https://literature.britishcouncil.org/writer/paul-bailey
The book can be ordered on followig RRL:
https://www.mezerah.com//app/module/webproduct/goto/m/m5d60a360f7122582