Berättelsen om Pi av Yann Martel
Beskrivning:
På Stilla havets oändliga, blå och solglittrande yta guppar en ensam livbåt. Ombord finns en hyena, en orangutang, en drygt två hundra kilo tung bengalisk tiger - och så Pi, en sextonårig indisk pojke. De är de enda överlevande efter nattens oväder då fartyget de reste med förliste och försvann ner i djupet.
Det här är Pis berättelse om ändlösa dagar och nätter till havs. En berättelse fylld av äventyr och spänning, hopp och förtvivlan, triumfer och grymma nederlag. En berättelse om hur en resa som slutar i en tragedi blir början på en annan resa; en fantastisk och omstörtande färd över ett världshav men också genom en människas inre och det universum av livsfrågor hon bär inom sig. En berättelse om livet självt.
Förlag: Brombergs
översättning: Meta Ottosson
Originalspråk, -titel: Engelska, Life of Pi
Upplaga: 1
Utgiven datum: 2004-09-01, Bookerpriset 2002
Genre, ämnesord: Skönlitteratur
ISBN10: 91-85251-00-3
ISBN13: 9789185251001
Språk: Svenska
Bindning: Pocket
Dimensioner (mm): 180 x 110 x 20 mm
Sidantal: 351
Vikt (g): 180 g
Recensioner:
"Exakt 100 kapitel som aldrig släpper taget."  - Christel Persson, Expressen 
"... udda, fantasifull och sanslöst underhållande."  - örjan Abrahamsson, östgöta Correspondenten 
"Det var längesedan jag läste något med samma välbehag."  - Tomas Polvall, Helsingborgs Dagblad 
"En fantastisk bok. Den är originell, klok, hisnande och genomsyras av uppslukande berättarkonst."  - Margaret Atwood, The Sunday Times 
"Hela den här fantastiska resan har drag av Den gamle och havet och innehåller både den sortens magiska realism vi hittar hos Amado och Marqués, likväl som absurdism i Becketts anda ... Yann Martel gör ett underbart jobb."  - Globe and Mail, Toronto 
"Med Berättelsen om Pi har vi valt en djärv bok där uppfinningsrikedom utforskar tron. Det är, som författaren själv säger, 'en roman som kommer att få dig att tro på Gud - eller fråga dig varför du inte gör det'."  - Lisa Jardin, ordförande i juryn för Bookerpriset 2002
Om du har några frågor eller behöver ytterligare information, var snäll och kontakta Mezerah:
e-mail: mezerah.eshop@gmail.com
Skaype ID: mezerah.eshop
Boken kan beställas på:
https://www.mezerah.com//app/module/webproduct/goto/m/mf41876b8011c1b53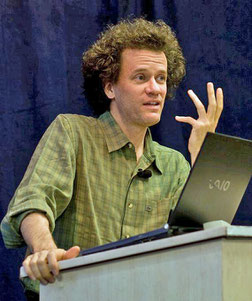 Om författare:
Yann Martel, född 25 juni 1963 i Salamanca, Spanien, är en kanadensisk författare. Martel har som diplomatbarn växt upp med hela världen som sitt hem, men också som vuxen har han rest runt jorden.
Sedan 27 års ålder har han skrivit på heltid och han debuterade 1993 i bokform; novellsamlingen Upphovet till historien om Helsingforsfamiljen Roccamatio . Därefter följde romanen Self (1996). Han vann Bookerpriset 2002 för sin tredje roman Berättelsen om Pi som 2012 även filmatiserades i regi av Ang Lee.