En kortfattad historik över nästan allting av Bill Bryson
Författare: Bill Bryson
Förlag: Månpocket
översättning: Frederik Sjögren
Originalspråk, -titel: Engelska, A short history of nearly everything
Utgivet datum: 2005-09-01
Genre, ämnesord: Naturvetenskapens historia, Naturvetenskap teknik
ISBN10: 91-7232-000-1
ISBN13: 9789172320000
Språk: Svenska
Bindning: Pocket
Dimensioner (mm): 178 x 110 x 32 mm
Sidantal: 491
Vikt (g): 280 g
Beskrivning:
En kortfattad historik över nästan allting är den framstående journalisten och resereportern Bill Brysons försök att förstå allt som har hänt från Big Bang till civilisationens uppkomst - hur vi tagit oss från att inte vara någonting till att bli det vi är.
Vad döljer sig i jordens inre, vad är ett svart hål och var befann sig kontinenterna för 600 miljoner år sedan? Hur har vi fått reda det? På resan genom tid och rum möter läsaren en brokig samling egocentriska och besatta vetenskapsmän och -kvinnor. I sällskap med dessa egensinniga personer tar Bill Bryson oss med på en ögonöppnande odyssé, från makro- till mikrokosmos, och avslöjar världen på ett sätt som de flesta av oss aldrig tidigare upplevt. 
"Jag tvivlar på att det har skrivits en bättre bok för lekmän om naturvetenskap." Sunday Telegraph
"En kortfattad historik över nästan allting verkar förutbestämd att bli en modern vetenskapsklassiker." The New York Times Book Review
En bok om hur allting blev till? universum, jorden, levande organismer och människor. Författaren Bill Bryson har talat med de kunnigaste inom de olika naturvetenskaperna och berättar på ett underhållande och begripligt sätt vad han fått veta om gamla och nya upptäckter. Han förklarar hur gravitationen, relativitetsteorin, kvantfysiken och kvarkarna påverkar oss, han låter oss se rymden inne i en atom, får oss att ana bakteriernas betydelse och förstå något av hur forskarna kommit fram till allt detta.  Naturvetenskapen har en spännande historia. Porträtten av Einstein, Newton, Darwin och andra som gjort avgörande upptäckter gör boken till mycket mer än en resumé över fakta. De ofta mycket heta striderna när nya teorier har lanserats som ifrågasatt eller kullkastat de etablerade bjuder både på svek, mobbing och falska allianser. Därtill bjuds vi på närgångna och oväntade detaljer om männen och kvinnorna som förändrat vår syn på världen.  Följ med på en universell resa genom tid och rum, från makro- till mikrokosmos, följ vetenskapsmäns och kvinnors strävan att förstå hur allt hänger ihop.
Innehåll:
Inledning 11
I FÖRLORAD I KOSMOS
1 Hur man bygger ett universum 19
2 Välkommen till solsystem 28
3 Pastor Evans universum 37
II JORDENS STORLEK
4 Alltings mått 49
5 Stenbrytarna 66
6 Vetenskap om tänder och klor, röda av blod 80
7 Grundämnesfrågor 96
III EN NY TIDSÅLDER GRYR
8 Einsteins universum 118
9 Den mäktiga atomen 129
10 Att få bort blyet 143
11 Muster Mark's Quarks 153
12 Jorden rör sig 164
IV FARLIG PLANET
13 Bang! 177
14 Elden under oss 193
15 Farlig skönhet 207
V LIVET SJÄLVT
16 Ensam planet 219
17 In a troposfären 232
18 Det stors blå 244
19 Livets uppkomst 258
20 Den lilla världen 271
21 Livet fortsätter 288
22 Farväl till allt det där 301
23 Livets rikedom 315
24 Celler 333
25 Darwins enastående insikt 342
26 Livets stoff 356
VI VÄGEN TILL OSS
27 Isiga tider 375
28 Den mystiska tvåfotingen 388
29 Den rastlösa apan 405
30 Farväl 419
Författarens tack 429
Noter 431
Litteratur 461
Register 477
Om du har några frågor eller behöver ytterligare information, var snäll och kontakta Mezerah:
e-mail: mezerah.eshop@gmail.com
Skaype ID: mezerah.eshop
Boken kan beställs på:
https://www.mezerah.com//app/module/webproduct/goto/m/m0694b5235beb0374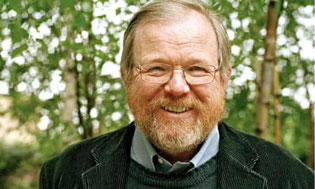 Om författare:
Bill Bryson är född i USA. Han har arbetat som journalist och resereporter för The Times och The Independent. Numera bor han med sin familj i England och är författare på heltid. Flera av hans böcker omnämns idag som klassiker, bland annat reseberättelserna Anteckningar från en liten ö (Forum, 2000), A Walk in the Woods, Notes from a Big Country och Down Under samt de mer filosofiskt skrivna betraktelserna över engelska språket, Mother Tongue och Made in America.
En kortfattad historik över nästan allting har toppat bestsellerlistorna i både USA och England.