E=MC2 Historien om världen mest kända ekvation av David Bodanis
E=mc2 är ingen vanlig fysikbok. Det är en närmast kulturhistorisk skildring av Einsteins relativitetsteori och de fascinerande människoöden vilkas liv och verk hänger samman med den: Möt Emilie du Châtelet (Voltaires älskarinna och framstående vetenskapskvinna), den tyska fysikern Lise Meitner som i Sverige, på flykt undan Hitlerregimen, kom på hur atomkärnan skulle klyvas, de norska motståndsmännen som hindrade tyskarna från att bygga en atombomb och Chandrasekhar som räknade ut när vår sol kommer att slockna. David Bodanis leder läsaren in i relativitetsteorins fascinerande universum och förklarar ingående men lättfattligt vad de enskilda tecknen står för och vari det geniala med Einsteins formulering ligger.
E=mc² är en utmärkt fackbok som på ett enkelt och pedagogiskt sätt förklarar komplicerade fysikaliska samband så att läsaren verkligen får ett grepp om vad det handlar om.
I övrigt är det här ett fascinerande stycke vetenskapshistoria där läsaren möter en rad fängslande gestalter: Einstein, Emilie Du Chatelet (Voltaires älskarinna som spelade en avgörande roll för att bestämma vad massa egentligen är), Michael Faraday (en enkel bokbindarlärling som bidrog till vår förståelse av magnetism och kraftfält) och många andra som offrat all sin kraft och energi för att förklara hur världen fungerar.
Format: Pocket
Språk: Svenska
Antal sidor: 363
Utgivningsdatum: 2001-10-01
Upplaga: Ny utg.
Förlag: Månpocket
Originalspråk: Engelska
Illustrationer: ill.
Dimensioner: 175 x 107 x 20 mm
Vikt; 210 g
SAB: Uccea,Lz Einstein, Albert
ISBN: 9789176437964
Boken beställas på följande webbutik:
https://www.mezerah.com/swedish-books/swedish-books-2/#cc-m-product-11662221628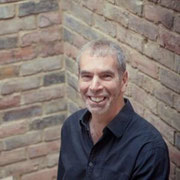 David Bodanis är amerikan, bosatt i England sedan många år. Han har undervisat på universitet i Oxford och skrivit en rad böcker, bland annat bästsäljaren The Secret House.
Översättning av Nille Lindgren
David Bodanis is a futurist, speaker, business advisor and writer of popular science books, notably E=mc2: A Biography of the World's Most Famous Equation, which was translated into 26 languages. Originally from Chicago, he received an undergraduate education in mathematics, physics and economics at the University of Chicago (AB 1977). He lived in France for ten years from his early twenties and has since been based in London.